Hamlet Lets Loose
Hamlet Lets Loose is a 30 min show, and includes: mimicry, mime juggling, (balls/ pins/ hat ) some gymnastics, clown magic, follow the leader, and lots of audience participation. It is good for all ages, and has received numerous glowing reviews from happy audiences.
Roving or Walk-About
Great for all ages Hamlet is the perfect ingredient to give your special event or fair a festival atmosphere. As a walk-about character, Hamlet is ideal for festivals, trade shows, conventions, and just the ticket for any event that requires entertaining long line-ups. His roving antics include: juggling, hat manipulation, penny whistle, crowd participation, and dancing but his ultimate forte is mimicry.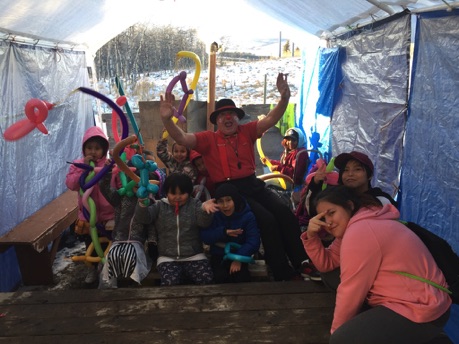 Hamlet was fun, friendly, and very entertaining. My 5 year old son loved him at his birthday party and my daughter is begging for him for her 7th birthday. The balloon animals were a huge hit!
Reviewer: Rebecca Y
Event Date: December 18th, 2022
Services Provided: Balloon Twister, Clown